Secure Print For Every Need
We're taking secure print to the next level, with Ebi Secure.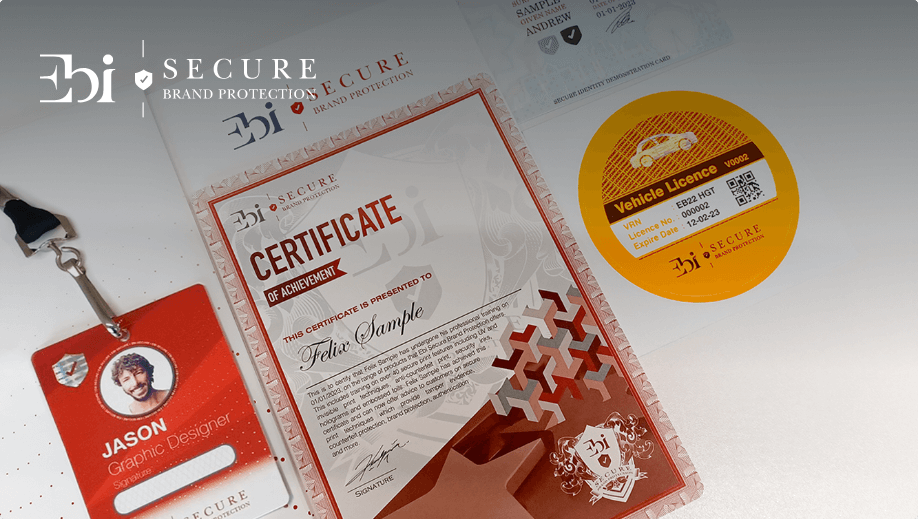 We've designed Ebi Secure to be flexible – so its industry-leading security features can be applied to a vast range of business and marketing materials.
With over 40 powerful secure print techniques and features including tamper-evidence, counterfeit protection, brand protection, anti-copying benefits and more, the Ebi Secure's range of unique features can be perfectly blended together to ensure complete protection for your print project.
Brand Protection
Counterfeit Protection
Anti-copying & scanning
Authentication
Tamper Evident
Your security requirements covered
Ebi Secure is an exclusive new range of products that makes it simple to find exactly what you need to make sure your print products stay as secure as you need.
Whether you're looking for non-tear wristbands and tamper-evident parking permits for a convention, tickets and passes with sophisticated covert security features for your VIP event, tamper-evident security seals and labels, or something completely different.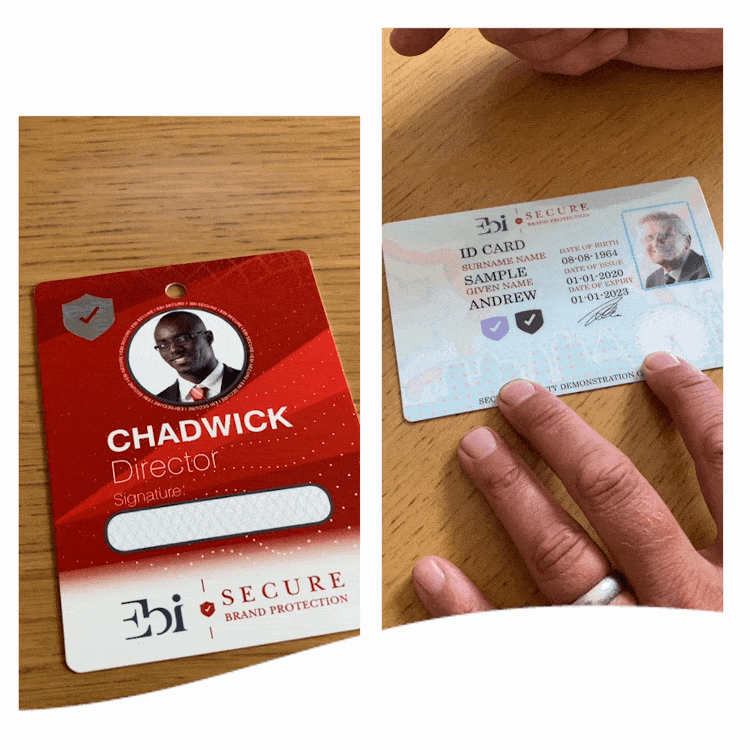 UV Fluorescent Invisible Inks
Colourshift Optically Variable Ink
Microtext Print Technique
Guilloche Patterns
Machine Readable Taggants
Holograms
Our Products
Incorporate many different features within a single product for unmatched security.
Brand Protection
Counterfeit Protection
Anti-copying & scanning
Authentication
Tamper Evident
Incorporate Many Different Features
within a single product for unmatched security
We have one of the most diverse in house design, print and fulfilment facilities in Europe and are solution driven to design and produce the most suitable and cost effective products for our customers by investing the time to understand their business needs and requirements.
Over 40 secure print features to choose from
Full in-house design and prototyping with Ebi Create
Security inks, holograms, UV and invisible print techniques and more
Diverse printing and finishing capabilities through Ebi Produce
A diverse range of materials to choose from, including recyclable and non-tear
Collation, fulfilment, pick and pack all available to support Ebi Secure through Ebi Fulfil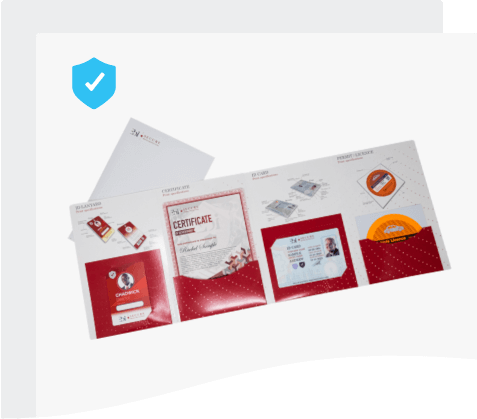 Request a

Free

Sample Pack
With one of Europe's most diverse in-house print and design facilities, an unbeatable array of security options and state-of-the-art print techniques, Ebi Secure has plenty to show off.
Discover Ebi Secure's powerful security features for yourself, with a free information and sample pack giving you everything you need to know. Get in touch with us today for your own Secure sample.