The future of direct mail is here:
meet Digital Direct Mail, or DDM for short.
Seamlessly blending cutting-edge technology and direct marketing's tried and tested, tangible appeal, DDM
delivers record response rates, industry-leading conversion rates, and unbeatable returns on investment.

The average direct mail
response rate is 4.4%

With DDM, our clients are recording
response rates of 48%
Source: Direct Marketing Association (DMA)
How Does DDM Work?
To your customers, DDM might seem like magic.
How it works is simple: Within each DDM pack is a butter or trigger that can be pressed. Press the button and hey presto! More information, like a text message or an email, is sent to your customer instantly.

It's wireless, instantaneous, and it works from anywhere in the United Kingdom. There's no Bluetooth, Wi-Fi or app download required – DDM works by using the Internet of Things, the same network your smart meter or your smart fridge use.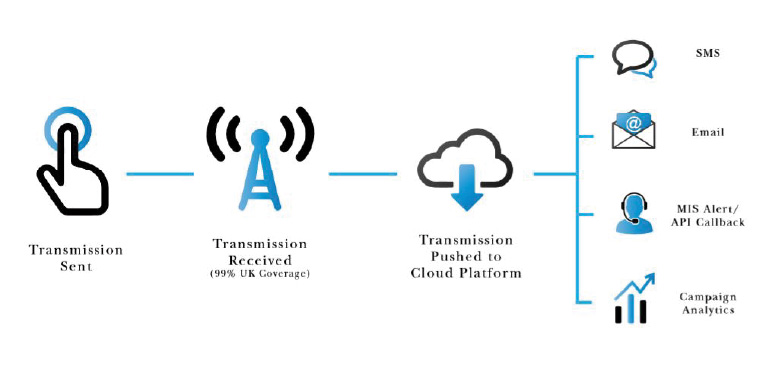 Make Your Customers Feel Loved
What's the secret behind DDM's unrivalled response rates? We could spend all day giving you statistics and research, but we think it all boils down to this: making your customers feel loved.
It's a seamless, easy way for your customers to say yes to you… and the best part is, it's easy for you too, thanks to our end-to-end design to delivery service, with complete support from the start to the very end of your campaign.